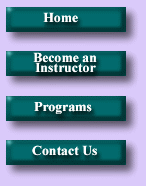 The Image Improvement Institute For
Personal Growth and Consultant Training
Welcome
WHAT IS THE IMAGE IMPROVEMENT INSTITUTE?
Image Improvement International, Inc., trains and certifies professional image consultants. In six concentrated days, participants master the principles of image enhancement, self-esteem, wardrobe planning, color analysis, makeup and communication. They return to their communities and with the help of support materials from Image Improvement, set up their own businesses as professional image consultants.

The Institute also teaches the skill of image enhancement to women who attend solely to foster personal growth and development. These women do not plan to start a business; they want to become their personal best. The Institute provides the in-depth training and support they need to reach their goals. It is a life-changing program, designed with the total person concept of mental, emotional, physical and spiritual balance. It gives participants greater insights into how to achieve their unique potential and to help others do so, as well.

HOW DID THE IMAGE IMPROVEMENT INSTITUTE DEVELOP?

Joanne Wallace is a nationally known speaker, author of "The Image of Loveliness," "Dress With Style," "The Confident Woman," and "The Working Woman." as well as all the Image Improvement teaching materials and student workbooks. She received the "1979 Best Writer" award from the Northwest Christian Writers Conference: is a contributing fashion editor for Virtue magazine; a former television-show hostess; a recipient of the CSP award (Certified Speaking Professional) from the National Speakers Association, a former fashion model and Mrs. America Pageant contestant.

With the aim of reaching the total person, she started presenting a personal development course in 1969. Over the years, Image Improvement International, Inc., expanded nationwide and into several foreign countries, teaching the basics of image enhancement and positive self-esteem to thousands of women.

WHERE IS THE IMAGE IMPROVEMENT INSTITUTE HELD?

The Image Improvement Institute is presented at the Image Improvement Corporate Headquarters in Tampa, Florida. Participants will have tremendous opportunity to learn from our highly qualified National Institute Training Directors, who provide both professional instruction and individual attention.